A website is a useful online advertising tool that promotes a web-based business. Today, the development of a professional company or business website is an easy task. Building a website for a company today isn't as costly and distressing as it was many years ago. A website must be a vital consideration for every organization to prepare. The technology is becoming focused day by day. Yet, you will not be on a big piece of the market if you do not have a smartphone ready website.The investment side of the business is being operated day by day. This is because every part of a corporation requires a website to enhance its brand name. These WordPress Themes are mind-blowing as they aim to increase a company's platform. They use simple features and they customize according to the company's requirements.
Moreover, WordPress themes for business are today's most advertising subjects. It seems that WordPress is the most common forum for companies to publish and advertise.
First, Minimalist WordPress Themes leads to a professional, smooth framework and a perfect visual of your organization. The main focus remains on content. Second, a smooth and sleek template is applied to commercial companies. And thirdly, the best business themes offer excellent architecture and customization. The 20 Codeless WordPress themes for business or agency owners of this modern generation, with distinct features, are described below:
aThemeArt's Business consultant finder:
Business-Consultant-Finder is a multi-functional business theme. It has a competent, lightweight, open, and extensible interface. If you worry about the features, be sure that you can drag and drop designs for creating sites, like the Elementor, Beaver Builder, Visual Composer, Divi, Site Origin, etc.
Five types of posts (Standard, Images, Gallery, Audio, and Quotes) are also available. The theme also has a few free videos, various kinds of menus, and Google fonts. The Business Consultant Finder is compatible with Woocommerce. It has the Elementor, and Layer Slider features, Smart Slider 3 and Revolution Slider. In conclusion, this WordPress business theme is appropriate for almost all types of websites, blogs or and Woocommerce store.
BC Business Consulting
BC Company consultancy is a tidy, versatile, and accessible one-page WordPress framework. It has state-of-the-art technology, and it is designed to provide customization features. This WordPress theme helps to change amateur websites into a professional one.
Furthermore, this simple, multi-functional theme is excellent for newcomers. It has rich and expandable functionality for developers, freelancers, and growing businesses. The template will give you the smoothest experience when designing our theme for your Website. The vibrant plugins will help everyone configure their colors according to their branding. This concept is being discussed very well, and it even has the right notes.
eDataStyle's Be Page

Be Page Pro is a flexible one-page corporate and a minimalist WordPress theme. Various platforms are using this WordPress theme. It also provides the perfect solution for every kind of organization. Particularly for freelancers and knowledgeable business companies.
It is based on a Bootstrap structure and the HTML5. This theme is considered to be simple yet stylish and completely functional. It is also credited to be an eye-pleaser. This platform is very well built. The Website has smooth helpful changes with Elementor Theme Maker – Designer. It also contains different Add-ons. Fast and quick portfolio creation and works and events. Easy and convenient to build and view. The content is designed for smartphones and laptops. It offers explained guidance and does not need coding skills.
ThemeGrill's Spacious

The Spacious WordPress style from the ThemeGrill is crafted. Spacious, well-known free WordPress directory themes, has over 70,000 active installs. It is an underlying but personalized theme. The theme has ample functionality and choices to differentiate the Website. Furthermore, you find a range of tools to use for your company pages, portfolios, forums, and every type of Website.
Additionally, spacious is a fundamental and customizable WordPress theme. The theme has some of the highest scores in the WordPress.org list and the most common themes. ThemeGrill's excellent level of help is one of the best aspects of this theme. You don't have to alter the color of any single item separately on the page. Also, you will be able to change the essential elements. Your web site will have a more distinctive look that suits the color scheme of your branding.
BiZconsulting

BiZconsulting is a new, breaking-edge WordPress template. It may be used to set up any sort of company website. For example, consultant, accounting, solicitor, corporate, banking, insurance, etc.
Both the pages are designed for fast and simple results after personalization. Bizconsulting is a minimalist WordPress theme with the following characteristics: 100% Responsive, Moveable, Can create Amazing Icons with fonts and have a quick & Simple Layout.
Clean Biz

Clean Biz Pro is a beautiful, simple, but powerful theme for premium business. Yet, you can also use this premium business theme. It has easy-to-use customization, disable options and font options. Besides, the various sections available gives the Website a professional look. The image slider can be used to create an eye-catching effect. The theme is ready for Woocommerce. And you can begin to build your e-commerce site in no-time.
Uptime – Responsive Elementor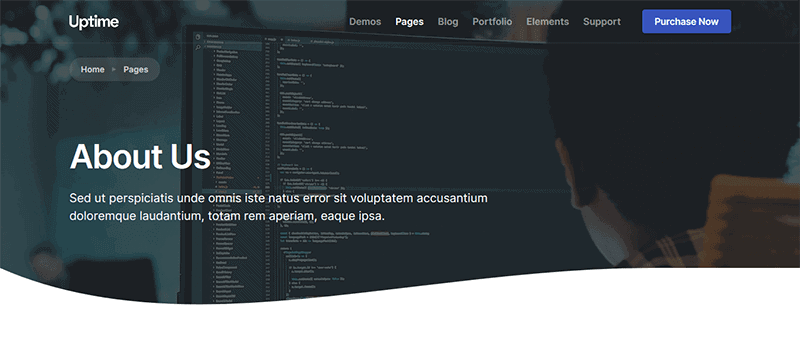 Uptime's a responsive, block-based WordPress theme. The theme blends sleek design, premium functionality, and modern workflow. It helps to create multi-functional Web sites. Creating websites with Uptime is a simple move. For specific categories, blocks are designed to encourage even the best platform. Additionally, it enhances the workflow, spares precious design and development time using the many utility pages in Uptime. Uptime is ready for the RTL, locates the language using the inclusive .pot file, and WPML, too.
Openlane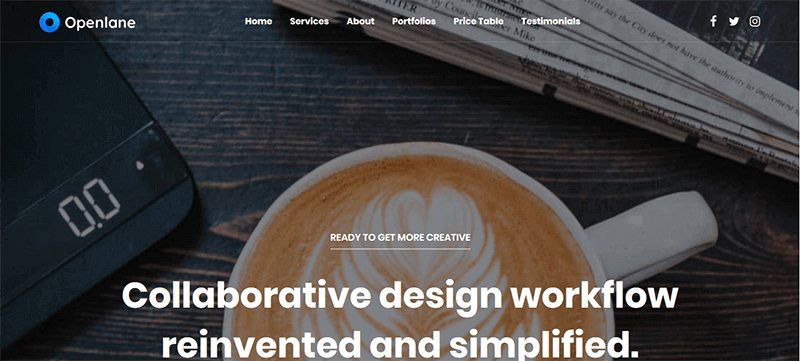 The Gutenberg theme has been built for the future of WordPress users that is now exciting. Through the support of a newly created plugin, this template includes apps through different responsive layouts. Users will enjoy the great simplicity about the creation of pages and the edit of experiences: Open Blocks. In the upcoming updates, there are many more enticing demos to release early. Moreover, these are miniatures, sensitive and visually stunning, as it is suitable for any company and cooperative organization of any scale and nature.
Rhodos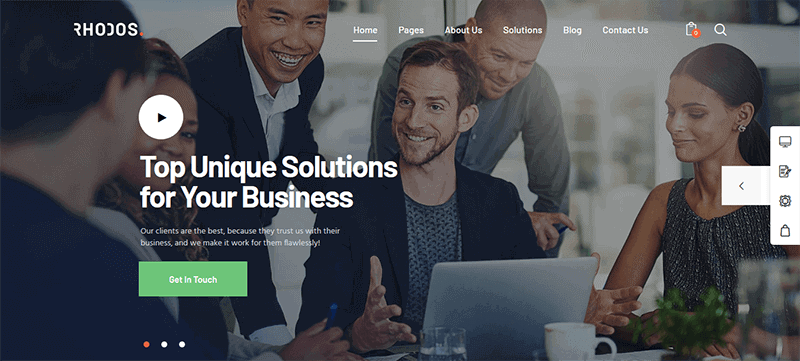 Rhodes-is an elegant, new & clean WordPress theme for multi-functional businesses. It's perfect for any corporate and company website. This is ideal for law firms, financial companies, investments, and tax advisory services. Furthermore, the Rhodes business WordPress template is compatible with the Elementor page builder. It is perfect for Web and creative companies, business analytics, entrepreneurs, financial advisors, freelancer, attorneys, business trainers, financial and investment advertisement services & analyses.
BCF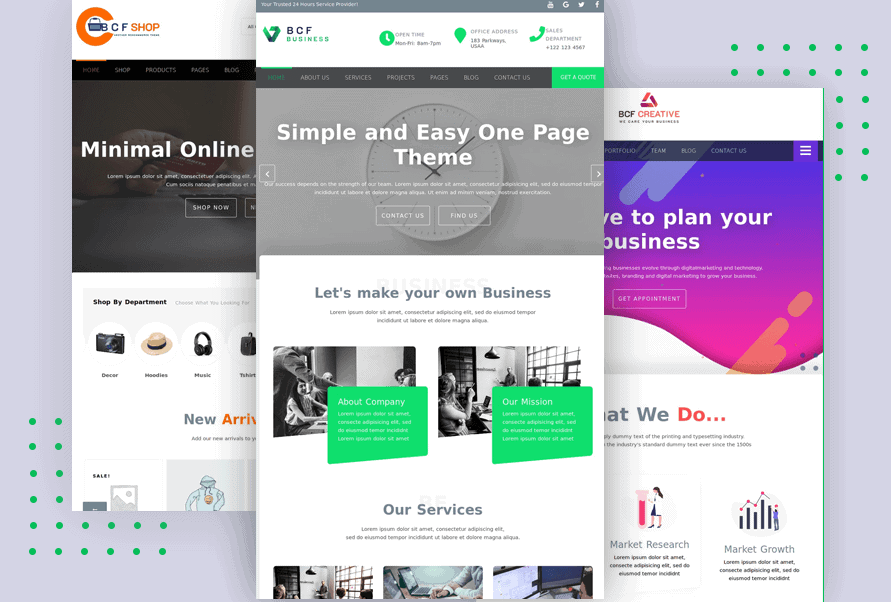 The Business Consultant Finder (BCF) is a lightweight, modern, and highly extendable Business WordPress theme. It is optimized and built to keep users updated about new technology and the ability to build and change your Website like a pro. This framework helps you to create reliable, resourceful and modern websites in all possible areas of consulting. In conclusion, BCF has always been a sleek, intuitive interface so that the Website is displayed across mobile devices. Photos and galleries can be resized when the browser window is re-sampled.
Consulting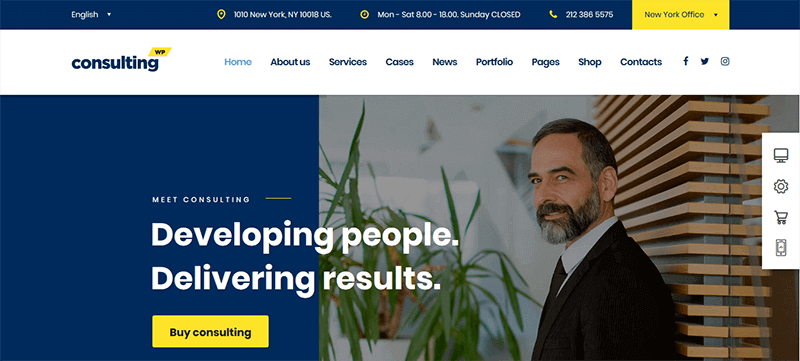 Consulting WP is a top-notch corporate, accounting, marketing, and business WordPress theme, customized to your needs and customer preferences. For any company, you can easily build a modern website, which offers your real business content through consulting WP. Easily edit existing content and design web layout with the builder for the drag & drop website. Besides, consulting WP theme is a totally-optimized WordPress framework designed with the purpose of the SEO, rest assured that you are high ranking on search engines and draw more visitors than ever before.
Startup Company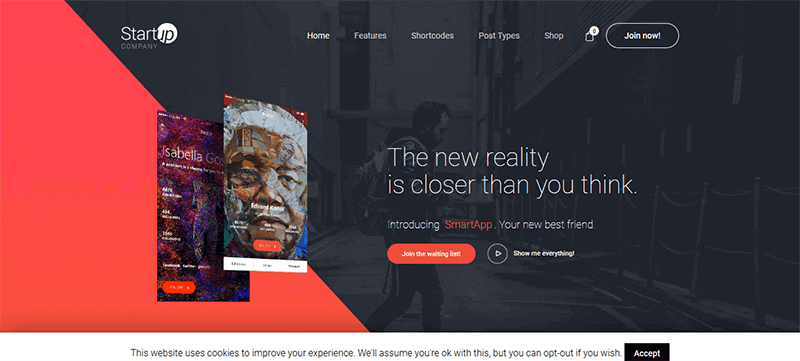 The startup is a minimalist WordPress theme to start your project, whether as a software developer, start- or some new business. To illustrate your technological innovation ventures, the event layout for business activities and the blog with many choices, you can explore technical developments and business thinking. The startup theme has a full range of features you need. Not to mention, with the help of an optimized SEO code and structural design and incredible custom SEO for every page and article, WordPress theme allows you to quickly add large SEO Metadata to all content on your Website.
Saasland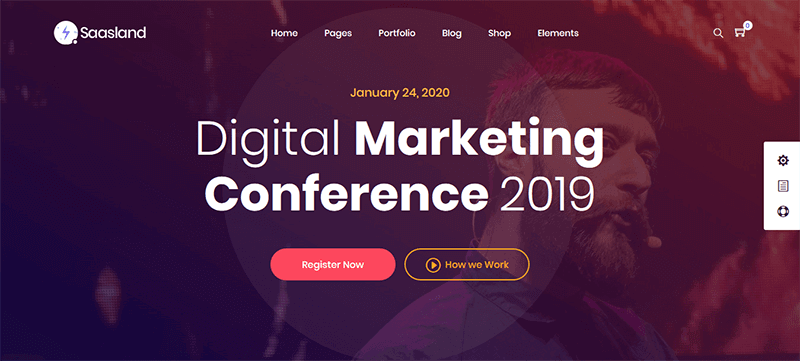 This minimalist WordPress theme has an incredibly pleasant WordPress framework, completely adaptive and efficiently coded. It's the perfect foundation for your creative company. It is built on the first mobile approach to make the Website look amazing, both for mobile and desktop devices. The front is compatible with Woocommerce, the most common eCommerce plugin for WordPress. The front is compatible with the 24 home pages and demonstrations, which include home page businesses, creative agencies and practitioners, and products, applications and many more. With WP Task Manager and its key add-ons, Front works seamlessly.
Front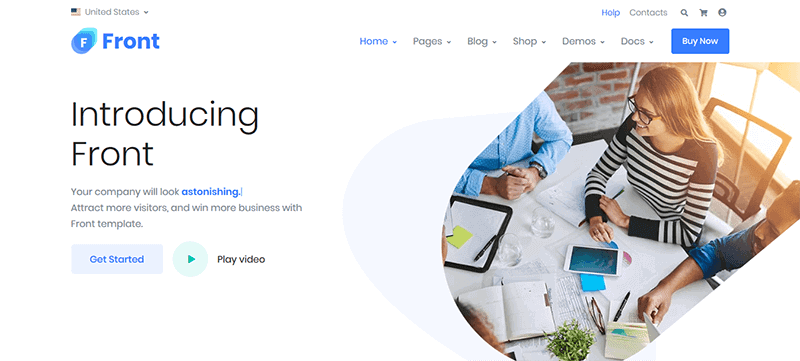 This minimalist WordPress theme has an incredibly pleasant WordPress framework, completely adaptive and efficiently coded. It's the perfect foundation for your creative company. It is built on the first mobile approach to make the Website look amazing, both for mobile and desktop devices.The front is compatible with Woocommerce, the most common eCommerce plugin for WordPress. The front is compatible with the 24 home pages and demonstrations, which include home page businesses, creative agencies and practitioners, and products, applications and many more. With WP Task Manager and its key add-ons, Front works seamlessly.
Etienne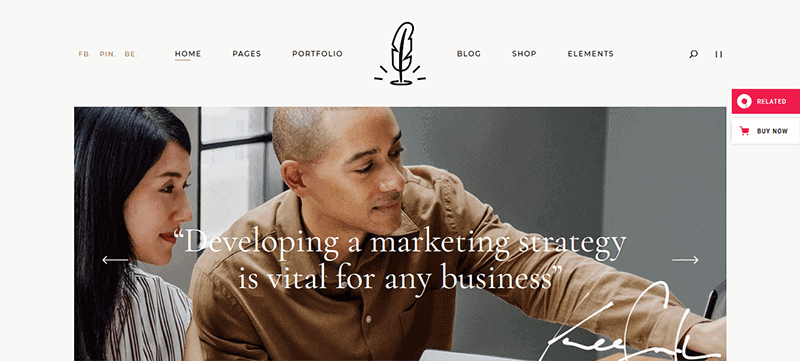 A refined WordPress pattern for all purposes, from marketing agency, company and fashion stores websites to interior design portfolios. Build a website or develop stunning showcases for your company, Agency or fashion department, thanks to a variety of premade portfolios. More importantly, each aspect of the subject is completely flexible, so that you can keep what you want and change the rest..
DynamiX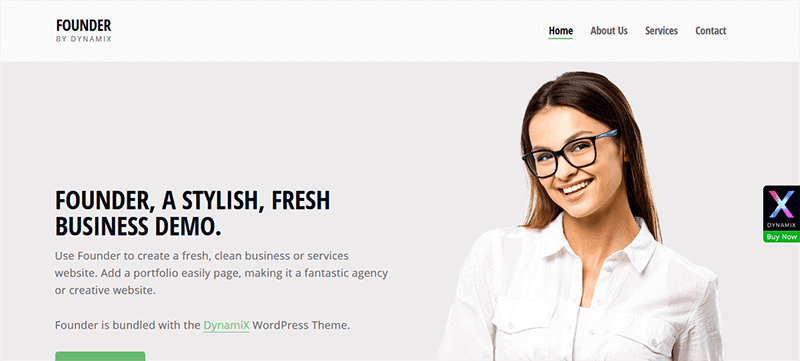 DynamiX is a dynamic WordPress business theme that responds quickly. the theme suits your intent irrespective of whether you want a shop, a client, a specialist, a portfolio, a blog or the Website. A variety of powerful administrative options are included to assist you in creating the perfect location. Set options globally through your site and to build a truly unique look on a page by page basis. Besides, DynamiX comes with the extremely powerful Visual Composer plugin to help you build any page you want. This also provides personalized add-ons and is also compliant with add-ons from third parties.
BrainBizz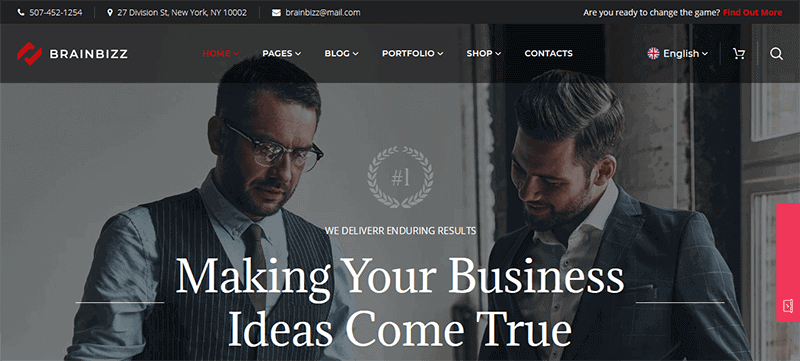 Enhance the Website of your financial Agency with this beautiful and fast WordPress theme for Finance and Business. Thanks to completely customizable demos that are easy to customize, this design is an effective way to create an insightful, transparent and user- Website. 15 + blog templates, 10 + templates for portfolios, a range of blocks and options, 30 + custom shortcodes built-in can enable you to build your Website. Also, search engines can rank the site high due to SEO- coding and lightning-fastest page loading. It supports one-click demo import to make installation convenient and effective.
The Simple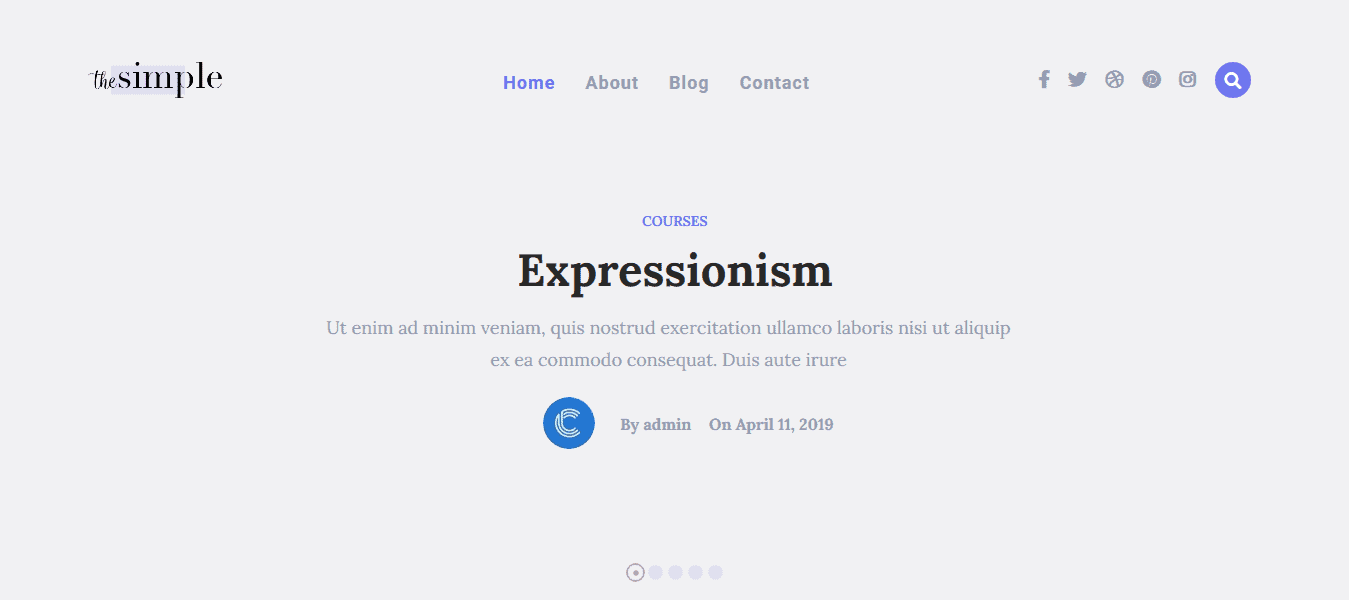 The Simple Premium WordPress Theme is both simple and modern. With 3 clicks, you can create the Simple Website with a creative setup wizard. Setup Wizard will automatically install train data and the necessary plugins. As its name, the topic can be easily set up and activated, and you'll also like to work with live customers. Also, you can make some modifications with WordPress 'native "customizer" to display all your changes without updating the page or changing your browser.
Industrial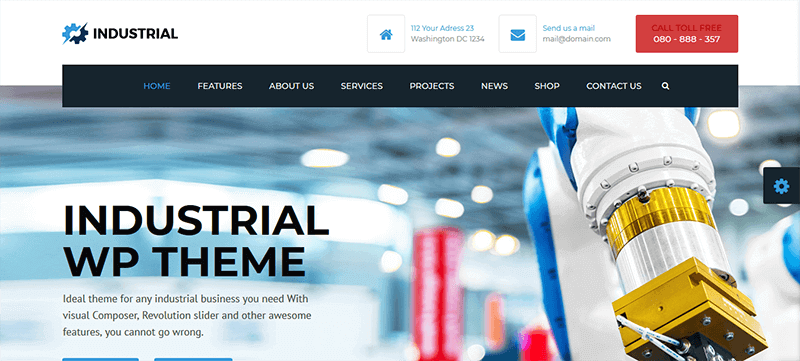 Industrial is a business theme for WordPress. It focuses on the development of websites in retail, manufacturing, and factory niches. Unlimited colors can be set, and unlimited templates built. For both manufacturing and industrial businesses, the templates are renowned. You cannot go wrong with all these characteristics and our excellent service. You might then use WordPress to customize if you are not satisfied with our theme choices.
Castor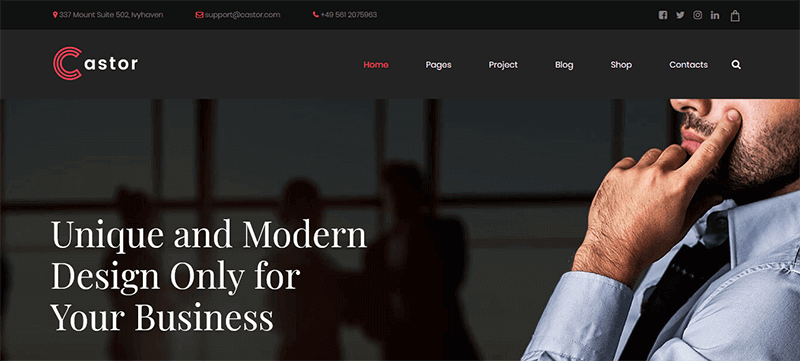 Castor's WordPress Theme looks great on tablets and handheld devices as well as on desktops & laptops. Thanks to its responsive design, it's popular and highly rated by customers in its template-based platform. Finally, it comes with various types of pages, limitless color schemes, a wide number of font icons, and much more.
In conclusion, you can now pick all the elements without any worries. Please be aware of all availability, view, update, protection, support characteristics, etc.
If you're happy, try to begin with the bright idea about the type of site you have to build. If all these themes need to be filtered out, you will benefit.
Inspire us with your love!
Facebook
Twitter
Pinterest
Reddit